Celebrating 155 Years of Prayer and Service
Our church is 155 years old this year!    The restoration project to replace the chancel wall was completed in 2018.   The  2019 Good Samaritan Award  was presented to  Gunther Austin at the luncheon following the   Eucharist on Sunday morning September 8th.   Due to the Covid pandenmic, the 2020 Award was not given.  We give thanks to God for blessing us with 154 years of prayer
and service to Him in the Sauk Centre community.
Festival of Lessons and Carols
A Festival of Lessons Carols took place on Saturday, December 14, 2019 at The Episcopal Church of the Good Samaritan at 7 pm, with another presentation on Sunday, December 15 at 4 pm.  This community-wide event  was revived in 2018 following an 18 year hiatus and in celebration of the completion of the restoration of the chancel wall and the 151st anniversary of our historic church.   Due to the Covid pandenmic, the Festival did not take place in 2020.

Restoration Project - Phase 2
WE ARE PLEASED TO ANNOUNCE that the chancel wall project begun in April was completed in early October 2018.  The project was made possible by generous donations from parishioners and friends in the community, as well as in part  by the people of Minnesota through a grant funded by an appropriation to the Minnesota Historical Society from the Minnesota Arts and Cultural Heritage Fund.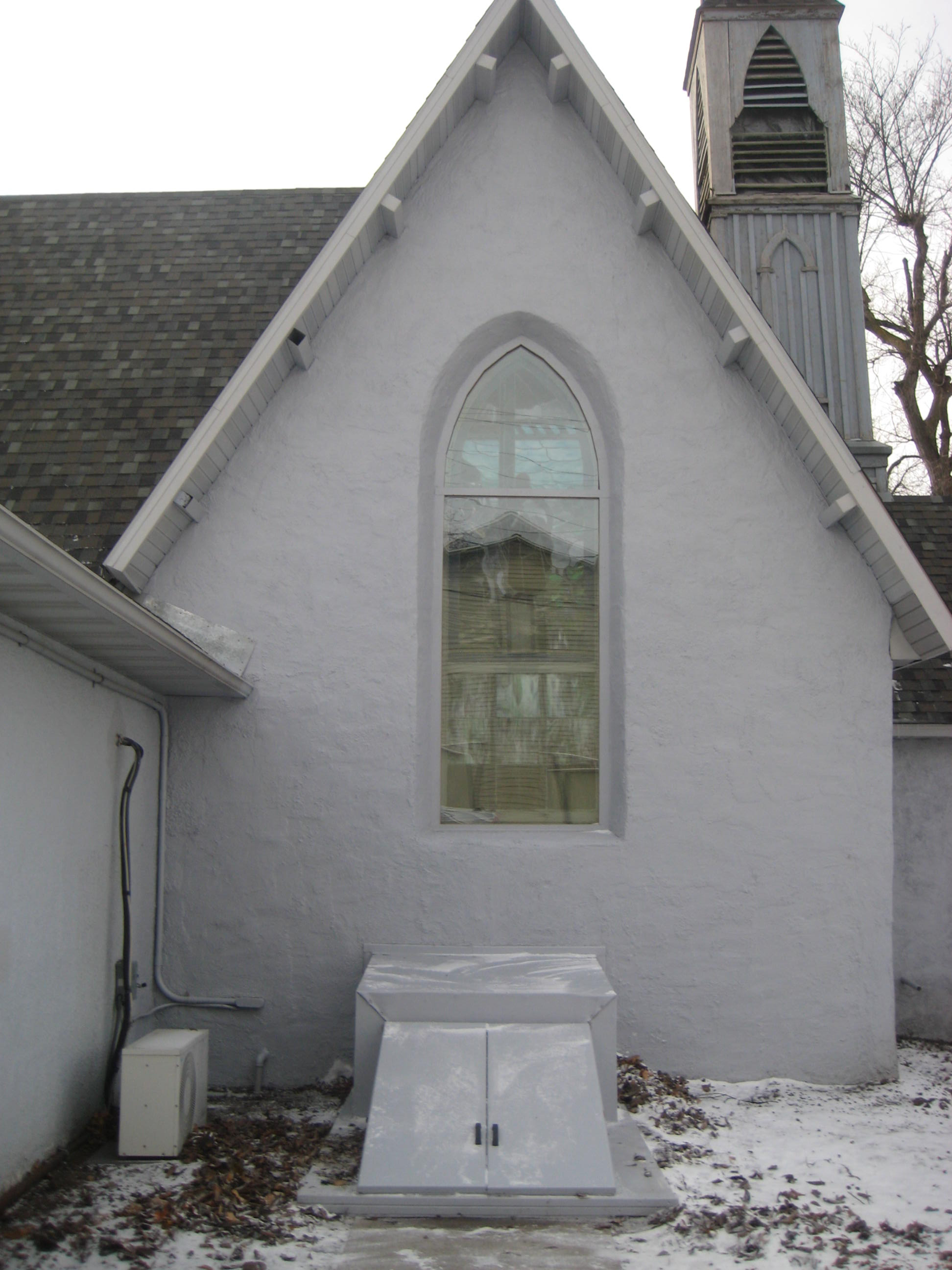 Good Sam's chancel wall, rebuilt with the support of the community of Sauk Centre and the Minnesota Historical Society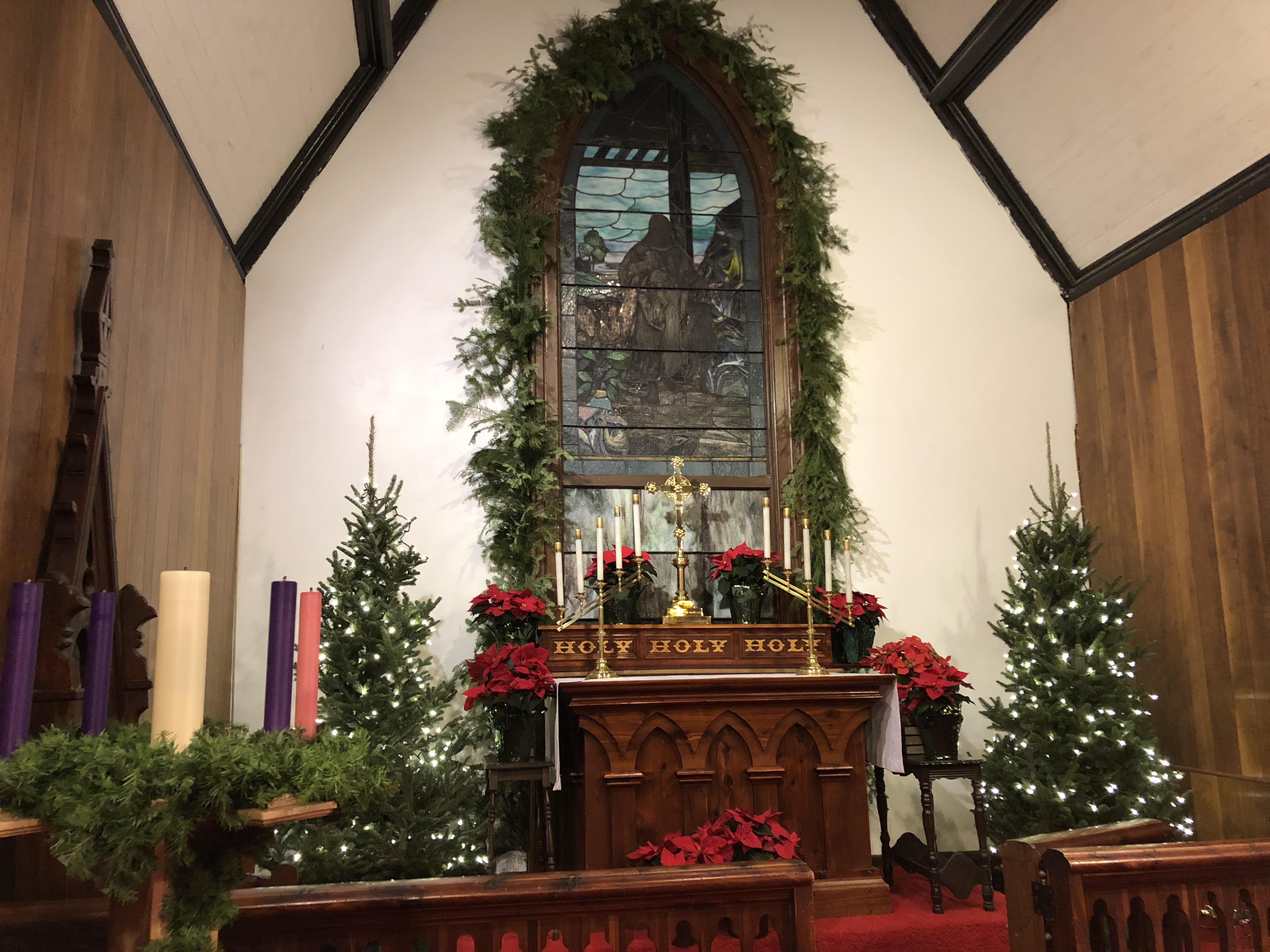 Our historic Good Shepherd window, Christmas 2019

A WARM WELCOME from Good Samaritan Episcopal Church

HAVE YOU BEEN ALIENATED AND HURT BY YOUR CHURCH?  VISIT US ANY SUNDAY AND BE WELCOMED WITHOUT ANY QUESTIONS OR HOOPS TO GO THROUGH IN ORDER TO FULLY PARTICIPATE IN THE WORSHIP SERVICE OR BE ACCEPTED.  Bring a friend and relish the gift of God in Christ! 
ONCE YOU VISIT US, YOU'LL UNDERSTAND WHY YOU WILL WANT TO COME BACK.  GOOD SAMARITAN IS A PLACE WHERE YOU CAN DEVELOP STRONG RELATIONSHIPS AND TRULY BECOME A DISCIPLE OF JESUS CHRIST!    We are located at 529 Main Street South, Sauk Centre, Minnesota. For pastoral cares or concerns, please call the church:   (320) 352-6882  or  Rev. Randy Welsand cell phone (320-828-3100).    You can also contact us via e-mail:  goodsamsaukcentre@gmail.com  or through Fev. Randy Welsand's e-mail address:  ramkw78@gmail.com
Good Samaritan is part of the world wide Anglican Communion which has 80 million members in over 160 countries!  We were part of the Protestant Reformation and are both Protestant and Catholic. We are a church which will speak to your mind, heart and senses!  We are also a missional church with ministries serving local Food Shelves, Eagles Healing Nest,  CentraCare Nursing Home, Habitat for Humanity, Food For Kidz, and other community endeavors which meet peoples' needs. 

Please join us any Sunday at 10:00 am and stay for coffee and fellowship after the service.  Not only will you find friendly and caring people, you will learn about Jesus overwhelming love and compassion, regardless of what you may have done in your life!  Jesus loves YOU more than you can imagine!!!  

Why should you consider joining Good Samaritan?
Good Samaritan is a faith community in which you're not just a face or a number! WE ARE A GENUINE, CARING CHURCH WITH REAL RELATIONSHIPS, AN AUTHENTIC COMMUNITY WITH RELEVANT PREACHING MEANINGFUL TO YOUR LIFE TODAY IN THE 21ST CENTURY!  You will encounter caring and compassionate people who will support you in your faith journey no matter where you are in it.   No questions are asked or pre-requisites required--only a desire for you to deepen your faith and come to know and love your Savior Jesus Christ more intimately.

Become a fan on our Facebook page VISIT US ON FACEBOOK. WE' WOULD LOVE TO COMMUNICATE WITH YOU.